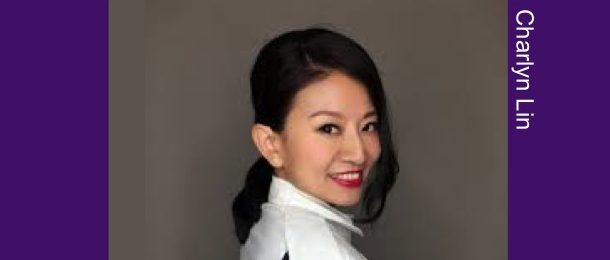 Charlyn is the winner of <SuperHost>, Singapore's first ever competition to search for the best host in the country.  A hot favourite from the start of the competition, Charlyn's eloquence, quick-wittedness and vibrancy placed her tops with both professional judges and audience votes. It's little wonder that she emerged as the overall winner with her consistently outstanding performance.  
 
Equipped with poise and elegance, Charlyn was the suitable choice when it came to hosting large scale TV shows. Shortly after her win from the competition, she went on to host mega variety programmes like <SuperBand> and <Project SuperStar> Grand Final.
 
Her first solo-hosting program, Going Home, was a highly-rated variety program that created a new viewership record for Channel U. With the consistent high ratings earned for each episode, it became the highest rated show on Channel U for Year 2010 and was nominated for Best Variety Programme in Star Awards 2011.  Going Home 2 which debuted in 2011 also garnered high viewership and the same nomination in 2012.
 
Effectively bi-lingual, the very likeable Charlyn is a key choice for hosting  events which reach out to a broad audience.
Height : 1.75m
Languages Spoken : English, Mandarin, Teochew
Languages proficient to Host in : English, Mandarin
Recent Shows:
Starhub Night of Stars
Dream Big, Win Big at Causeway Point
Happy Gut, Happy Child with Vitagen Seminar 2018
Pasir Ris Central Hawker Centre Grand Opening (GOH: Ng Chee Meng & DPM Teo Chee Hean)
Icon Ball 2018
Going Home season I/II/ III
Starhub Music Anywhere Launch
[Together] Press Conference
Lunar New Year Countdown Show 2010
Star Awards Post Party 2009
On the Beat IV
Lose to Win
Lunar New Year Countdown Show
Connect with us :
Y D      : +65 9487 4464   |   YDchen@artiste-e.com
Wendy : +65 9790 0917   |   Wendyho@artiste-e.com
Event Photos :